Registration for the Offline Workshop has been closed. Thank you for your interest!
11-12-2021
Lateral Movement Techniques
Arun Nair is a Security Consultant at Payatu. He holds multiple certifications like OSCP, CRTO, CRTP etc. He goes by the name @dazzyddos on social media platforms. He has been a volunteer and CTF Developer at Defcon 29 Adversary Village and Assisted in MIPS Exploit Development training at Blackhat Europe 2021. His core interest lies in Red Teaming, Adversary Emulation, Offensive Tool Development and Vulnerability Research.
Hari Prasad (@H4r1) works as a Security Consultant at Payatu, specializing in web app, API, and mobile app penetration testing. He began his career as a web application developer and then applied his talents to hack security things.
In his spare time, he enjoys bug bounty hunting and has been honored by a number of companies. Apart from that, he enjoys doing Red Teaming research. He has a number of certificates, including CEH and CRTP.
WHY SHOULD YOU ATTEND
THIS WORKSHOP

?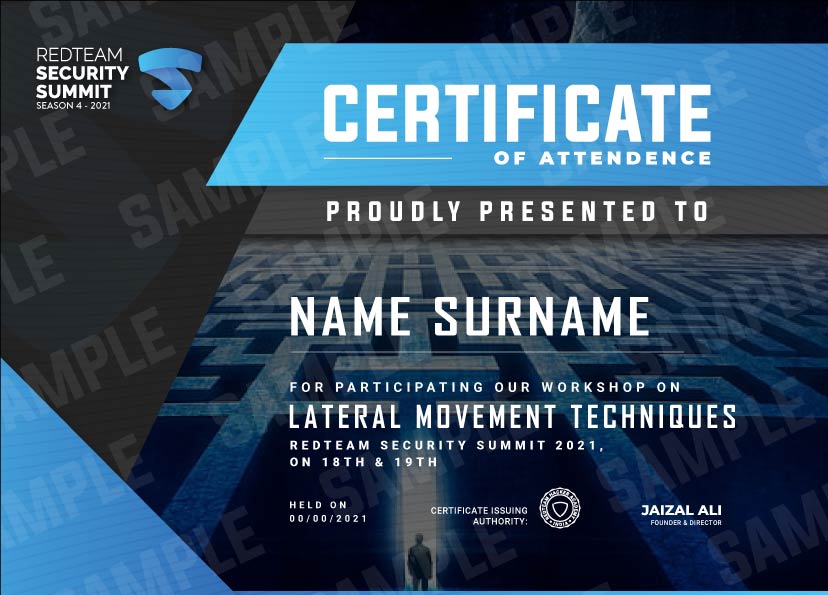 Kartheek Lade (@0xh3nry) works as a Security Researcher at Payatu focusing on IoT security testing and research. With his background in Automotive security, he loves creating open-source tools and projects, also enjoys developing resources to learn about Automotive security and cybersecurity with ease.
Kartheek has created projects like CANalyse and network of nodes(NoN) for beginners who have a keen interest in learning car hacking. He has also given talks, workshops/training at conferences such as BlackHat Asia Arsenal, OWASP Seasides, c0c0n, BSides Delhi CHV, and some infosec community meetups.
WHY SHOULD YOU ATTEND
THIS WORKSHOP

?